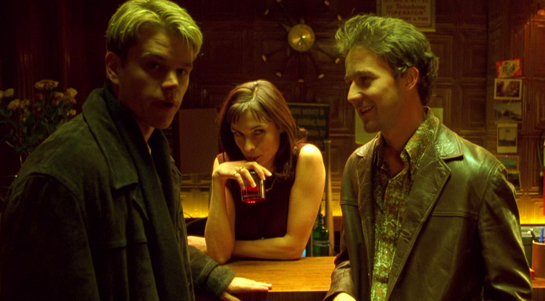 Many fans will remain hopeful for years that their favorite movie storylines will be continued in a sequel. But occasionally rewatching a movie and owning some memorabilia is nothing compared to the loyalty (and borderline obsession) that comes from the hardcore fans of cult-classics. These fans keep their favorite films relevant for decades, helping increase the likelihood that their movie's sequel will see the light of day.
Following in the footsteps of popular cult-classics such as Clerks, The Evil Dead, and The Boondock Saints, it seems that finally, after 16 years of persistence, fans of the movie Rounders, will be able to see their sequel hit the silver screen.
In the past, fans have had high hopes for a sequel after hearing word from insiders that the project was in the works, only to be disappointed when nothing came to fruition. Fittingly, online casino Betfair first reported contingencies of a sequel in an article back in 2010, when they speculated that the film "should hit the silver screen sometime in 2012." However, there seemed to have been no headway made in production throughout the ensuing years until December 2013. That's when Harvey Weinstein, co-founder of Miramax—the film company that owns the rights to Rounders—confirmed to the public that Miramax is moving forward with the project.
Weinstein also disclosed Matt Damon and Edward Norton will be reprising their character roles, and that the writers of the original Rounders, David Levien and Brian Koppelman, already have a script in the works that they believe will fulfill fans expectations. But Weinstein is keeping most of the details under wraps.
"The guys [writers David Levien and Brian Koppelman] have a great idea, a way to make it more international where you start the card game in Paris, that's all I want to say. There might be a certain beautiful Parisian actress involved in it, and then we're off to the racetrack and Vegas with Matty and Edward Norton, and a new supervillain to replace John Malkovich."
It's also being reported by Deadline that Robert DeNiro is being highly pursued to fulfill the role of the "new supervillain" in the movie, although the title has yet to show up on the actors long list of future projects on IMBD.
Risks of Cult-Classic Sequels
To critics, a sequel may come as a surprise. At the time of it's premiere in 1998, the movie only generated $22 million at the box office. But Rounders was not alone in being a box-office-flop turned cult-classic. It joined the ranks of movies such as The Big Lewbowski ($46 million), Office Space ($10.8 million), and Dazed and Confused ($7.9 million)—box office numbers according to Box Office Mojo. Although their revenues were disappointing in theatres, all the movies went on to generate a massive fanbase, and substantially adding to their income years after their premier.
However, creators of Rounders 2 face obstacles greater than the opinion of critics of the first film. In addition to problems that halt production on normal projects, such as budgetary issues or cast scheduling conflicts, the fanbase of cult-classic movies, hold their sequels to a higher standard, and in turn, open them up to a larger amount of scrutiny and criticism. Fans that have waited so long to see their favorite characters return, and have sustained the films legacy, expect their patience and support to be rewarded. If creators can't produce a film that fans feel adequately meets their expectations, they risk losing the dedication of their fans.
While a poorly executed sequel might not ruin the nostalgia of the first film, it puts a harsh mark on the franchise as a whole. Many companies find it better to just leave their movies that have become cult-classics "as-is." Expectations are set so high, that even with the chance of significant profits, they will choose to forgo sequels in order to preserve the legacy of the film, and to keep from disappointing fans (take note, Star Wars!).
However, choosing to stay optimistic, it seems as though Rounders creators have the key details to make this sequel a success. With the return of the main characters, noteworthy actors, and the original writers, it's safe to say fans can definitely look forward to this cult-classic sequel.